Connecting establishments to customers
We are a partnership between the Spanish company  Aerocamaras Especialistas en Drones specialized in drones; and Global Equity Infrastructures Corporation (GEIC). Our alliance allows unmanned aircraft to offer a worldwide pioneering drone delivery service that establishes a new, more productive and faster sales channel.
We take care of every single detail. Our aim is  to create the most exclusive delivery experience an our mission is to be the best luxurious delivery company on the world.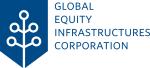 A team of qualified professionals with wide experience in the development of large infrastructure projects, especially of those related to the maritime-port sector, with more than 15 years of accumulated knowledge in this field.

Aerocamaras is a benchmark in the RPAS industry in Spain, a leader in drone manufacturing, training and service. Our work and professionalism have allowed us to become the  leading drone operator in Spain. We are eager to internationalize even further.  
After a summer operating, the first drone delivery franchise is now a reality.
This season has reaffirmed that this is a revolutionary service that helps our franchises increase their number of customers and provide them with a premium service.
Drone to Yacht is the result of many years of work and dedication.
Thanks to the in-depth knowledge and previous experience of both companies, we have created an innovative services that operates with effective and pioneering technology.
Thanks to our research and development efforts, we have created a cutting-edge technology that allows us to be the first to ever provide this service.